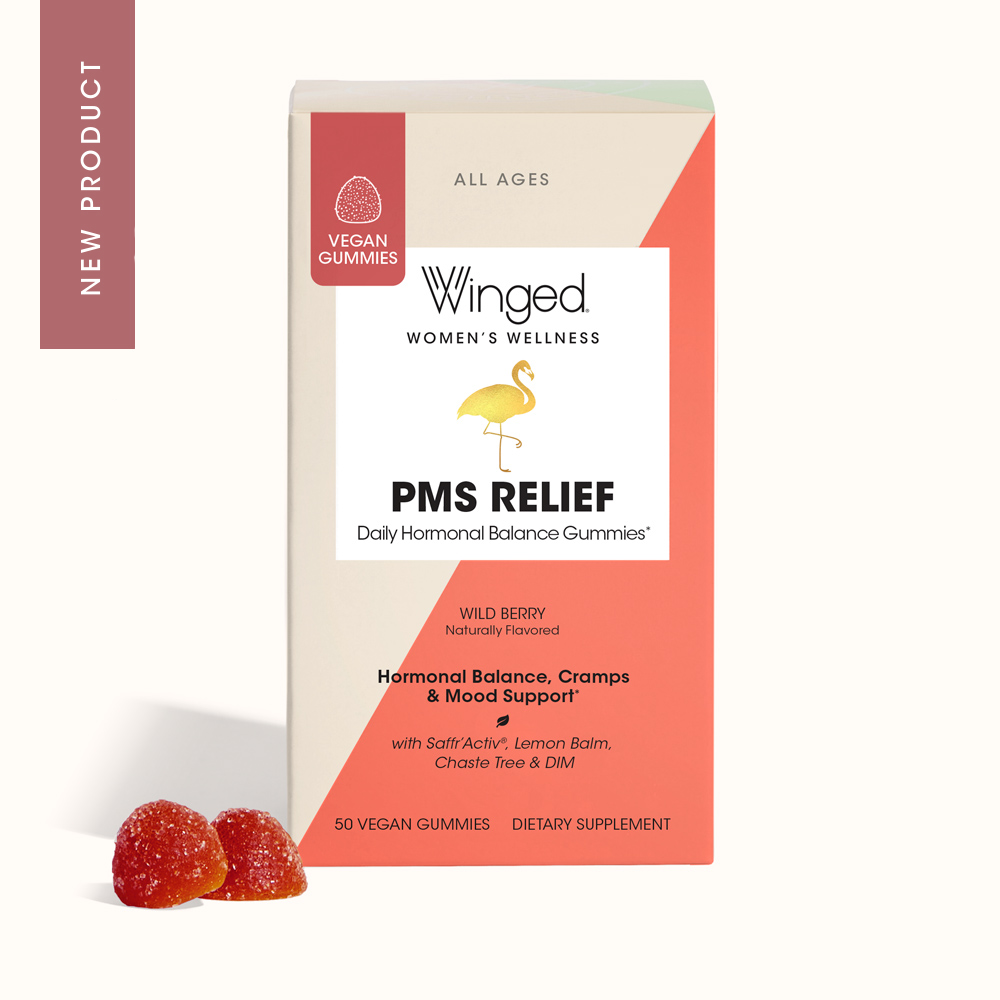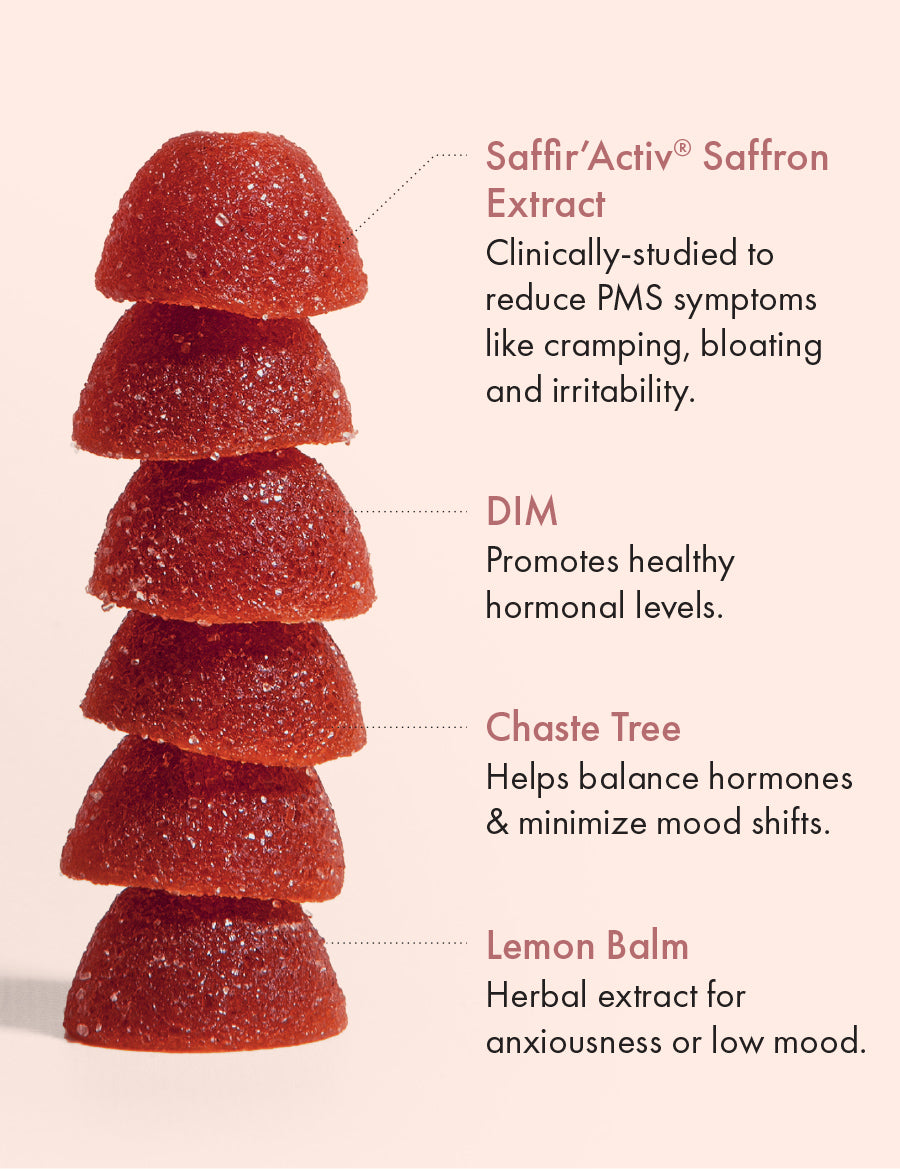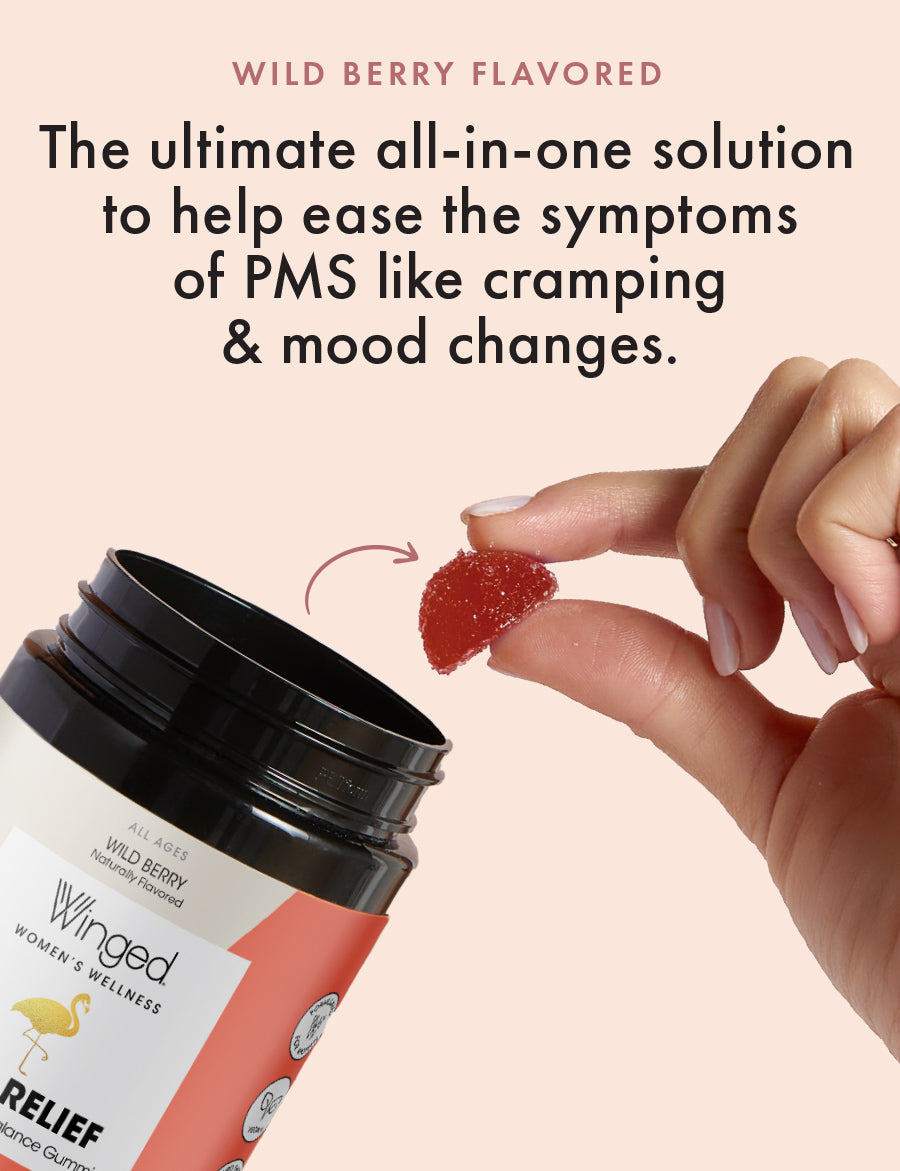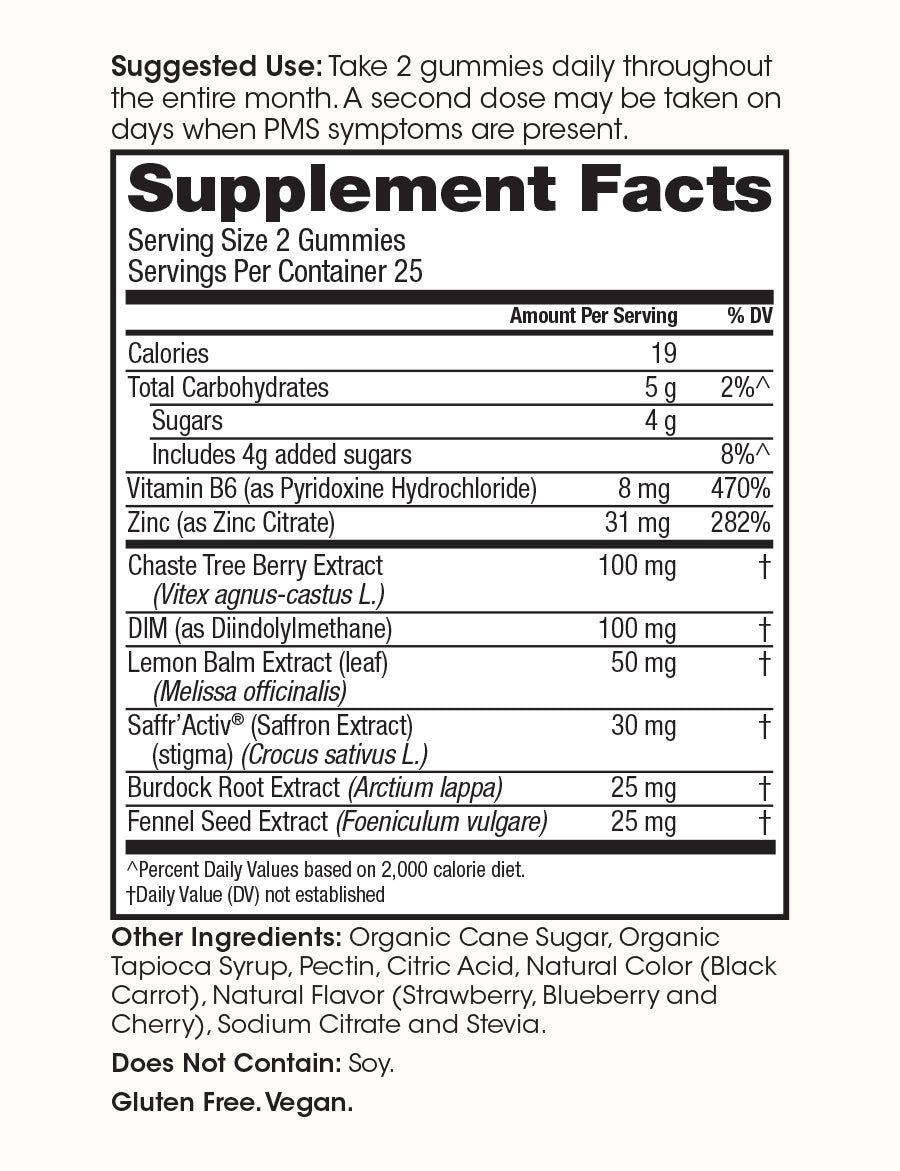 PMS Relief Gummies
an all-in-one solution to ease PMS symptoms
12 Reviews
Based on 12 reviews
PMS Relief vegan gummies are taken daily throughout the month to offer hormonal support throughout your cycle and relief when PMS symptoms strike. These wild berry flavored saffron gummies feature Saffr'Activ® which has been clinically studied and proven to support healthy serotonin levels and promote a positive mood while easing symptoms of PMS such as cramping bloating, and irritability.
The inclusion of Lemon Balm further supports a positive mood. DIM andChaste Tree support healthy hormonal balance throughout the month and Zinc helps ease pain associated with cramping and breast tenderness around PMS. Bloating and digestive discomfort are addressed by Burdock and Fennel extracts, which may also help promote clear skin and relief from hormonal acne.
Ingredients: Chaste Tree Berry Extract (vitex agnus-castus L.), DIM (and Diinolylmethane), Lemon Balm Extract (Melissa officinalis), Saffr'Activ® (Saffron Extract) (stigma) (Crocus sativus L.), Burdock Root Extract (Arctium lappa), Fennel Seed Extrac (Foeniculum vulgare), Vitamin B6 (as Pyridoxine Hydrochloride), Zinc (as Zinc Citrate).
Other Ingredients: Organic Cane Sugar, Organic Tapioca Syrup, Pectin, Citric Acid, Natural Color (Black Carrot), Natural Flavor (Strawberry, Blueberry and Cherry), Sodium Citrate and Stevia.
Size: 1 Bottle of 50 Gummies (25 servings)
Take 2 gummies daily throughout the entire month.
A second dose may be taken daily when PMS symptoms strike (ugh, the worst).
Best when taken with food & when incorporated into your daily routine for at least 30 days. Give two cycles to feel the full benefits.