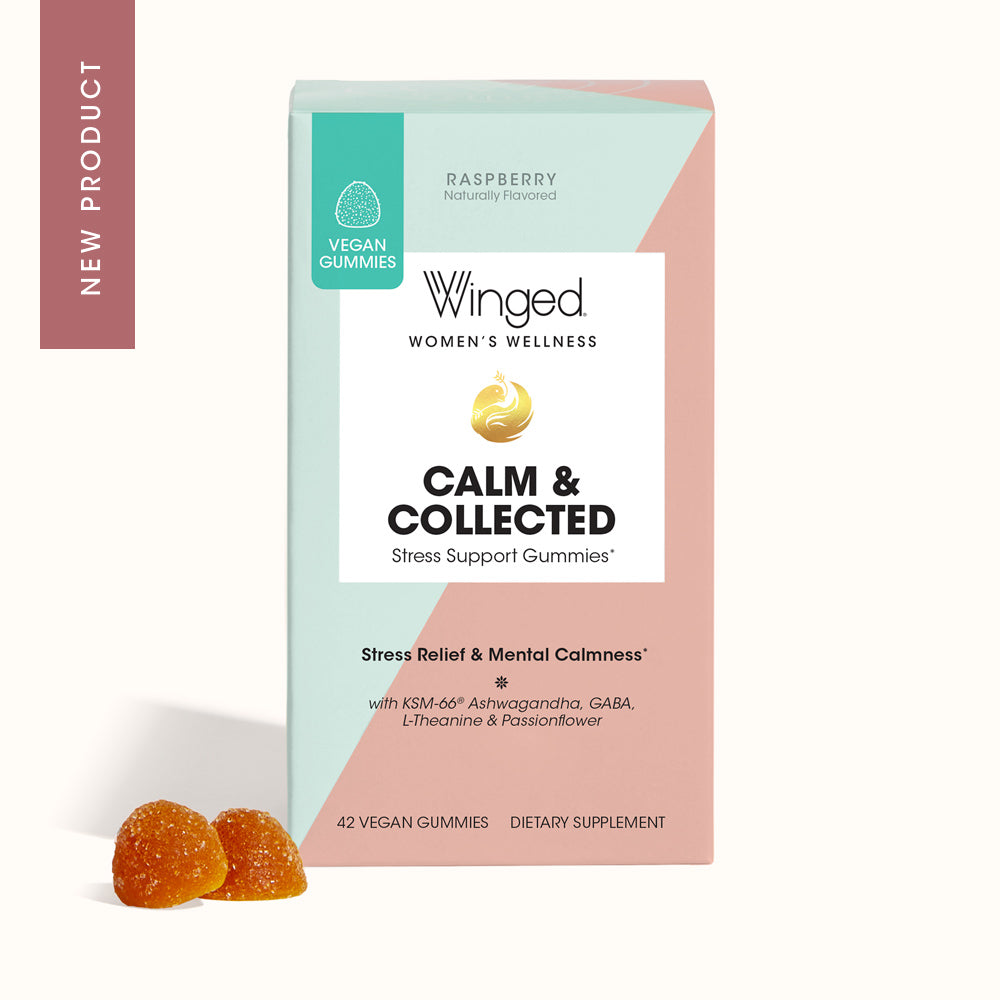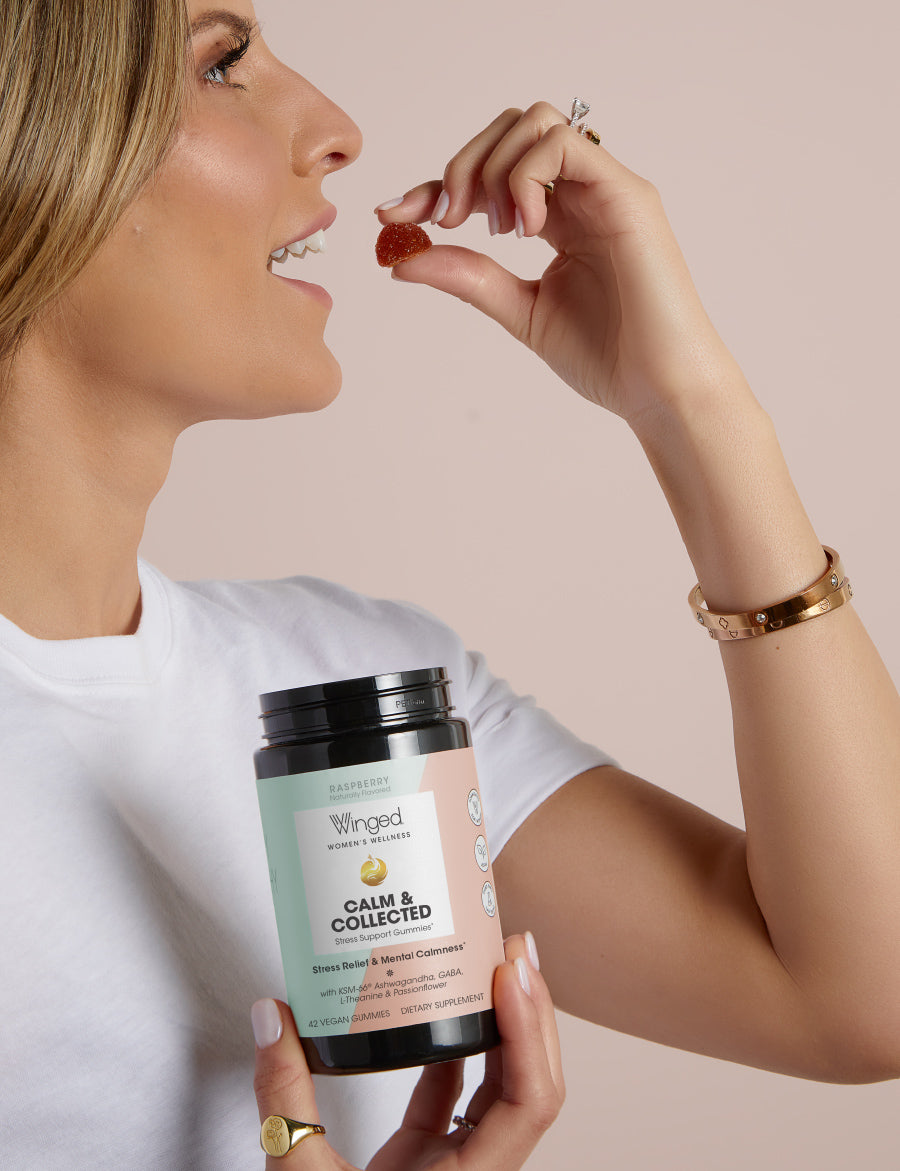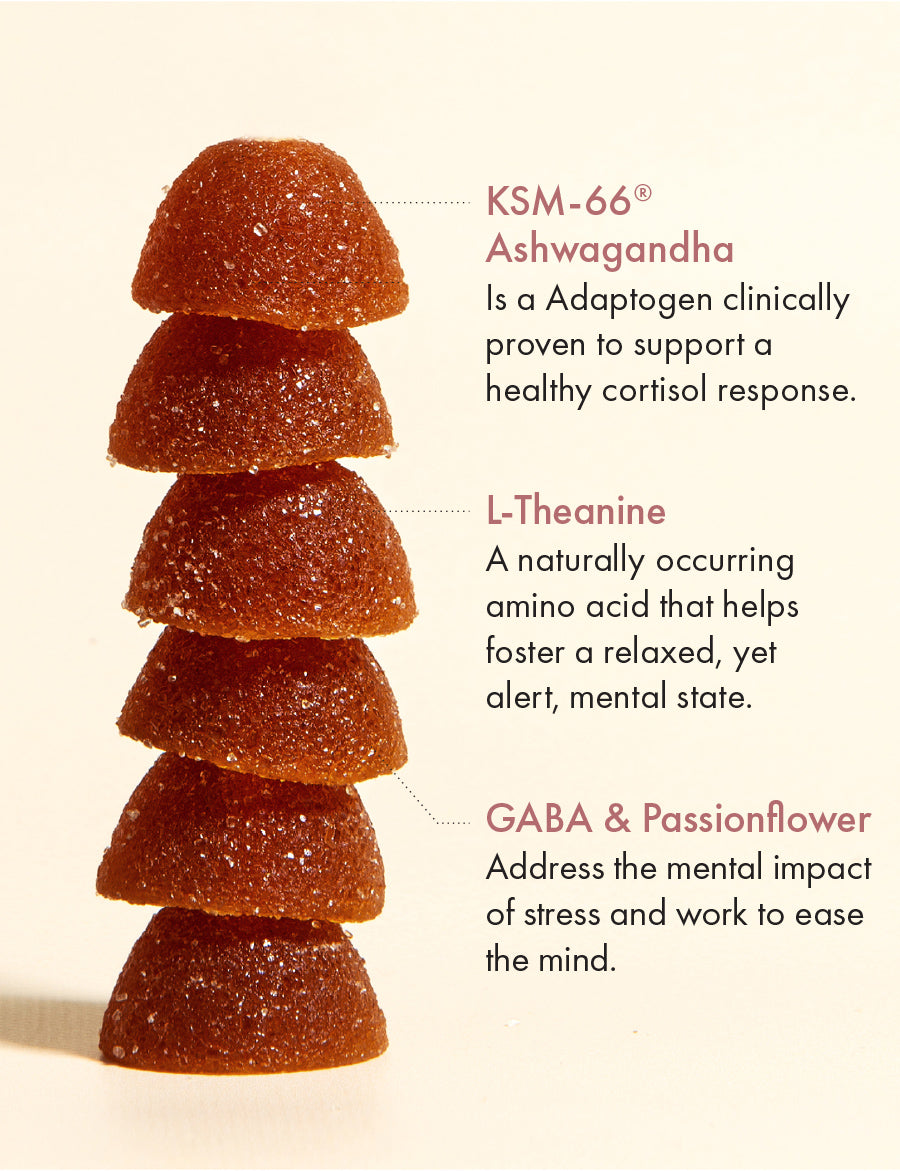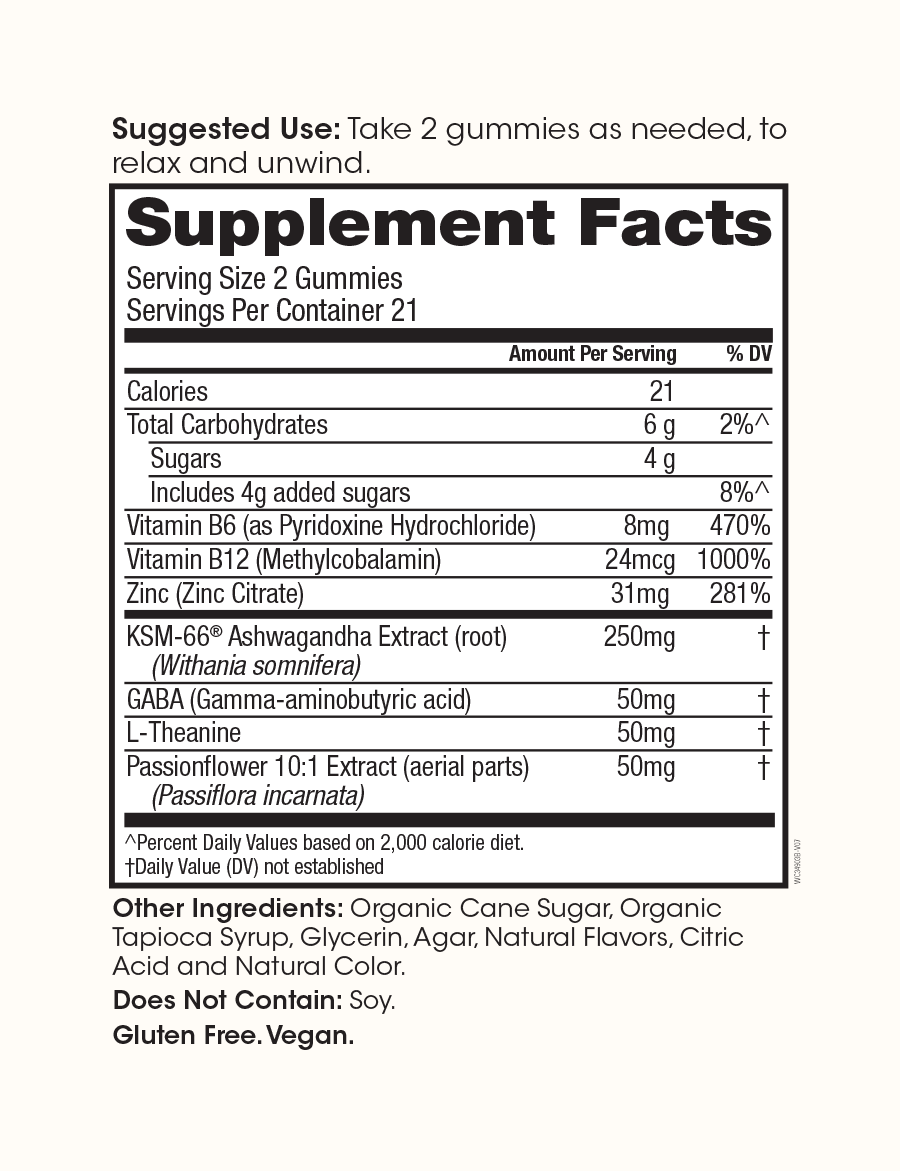 Calm & Collected Stress Support Gummies
healthy cortisol response and stress support
16 Reviews
Based on 16 reviews
Calm & Collected contains clinically studied KSM-66® Ashwagandha, a well-known adaptogen recognized for it's ability to reduce cortisol levels and support a healthy stress response. KSM-66® Ashwagandha better prepares the body to resist the unpleasant side effects that often arise when stress hits.
GABA, L-Theanine, and Passionflower address the mental impact of stress, working together to ease the mind. GABA is known for its calming effects and ability to put the brakes on an overactive mind. L-Theanine is a naturally occurring amino acid that can help foster a relaxed yet alert mental state, bringing you back to center when stress hits the hardest. Passionflower is believed to naturally increase GABA levels in the brain, offering a sense of calm and relief from anxiousness.
Calm & Collected's holistic formula addresses the multiple ways stress operates for well-rounded support that works to combat its impact on the body and mind.
Ingredients: KSM-66® Organic Ashwagandha Extract (root) standardized for 1.5% withanolides, GABA (Gamma-aminobutyric acid), L-Theanine, Passionflower 10:1 Extrat (aerial parts), Zinc, Vitamin B12, Vitamin B6.
Other ingredients: Organic Cane Sugar, Organic Tapioca Syrup, Lactic Acid, Pectin, Citric Acid, Natural Flavors, Natural Colors, Sodium Citrate and Stevia.
Size: 1 Bottle of 42 Gummies (21 servings)
Take 2 gummies as needed, to relax and unwind.
Don't be afraid to make it a daily habit! In fact, we encourage it. Stress management is best when implemented as part of a routine.
Though some benefits will be felt immediately (hello, calm!), maximum benefits will be experienced within 30-days.