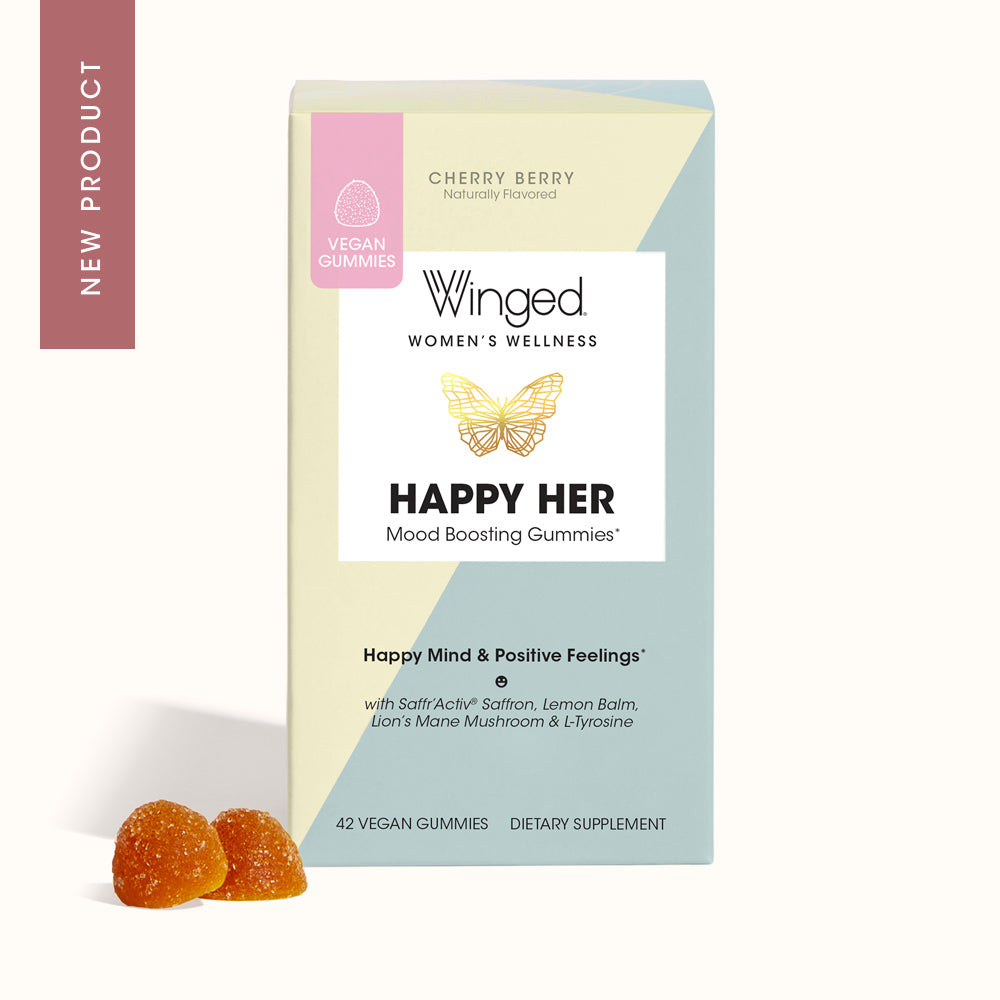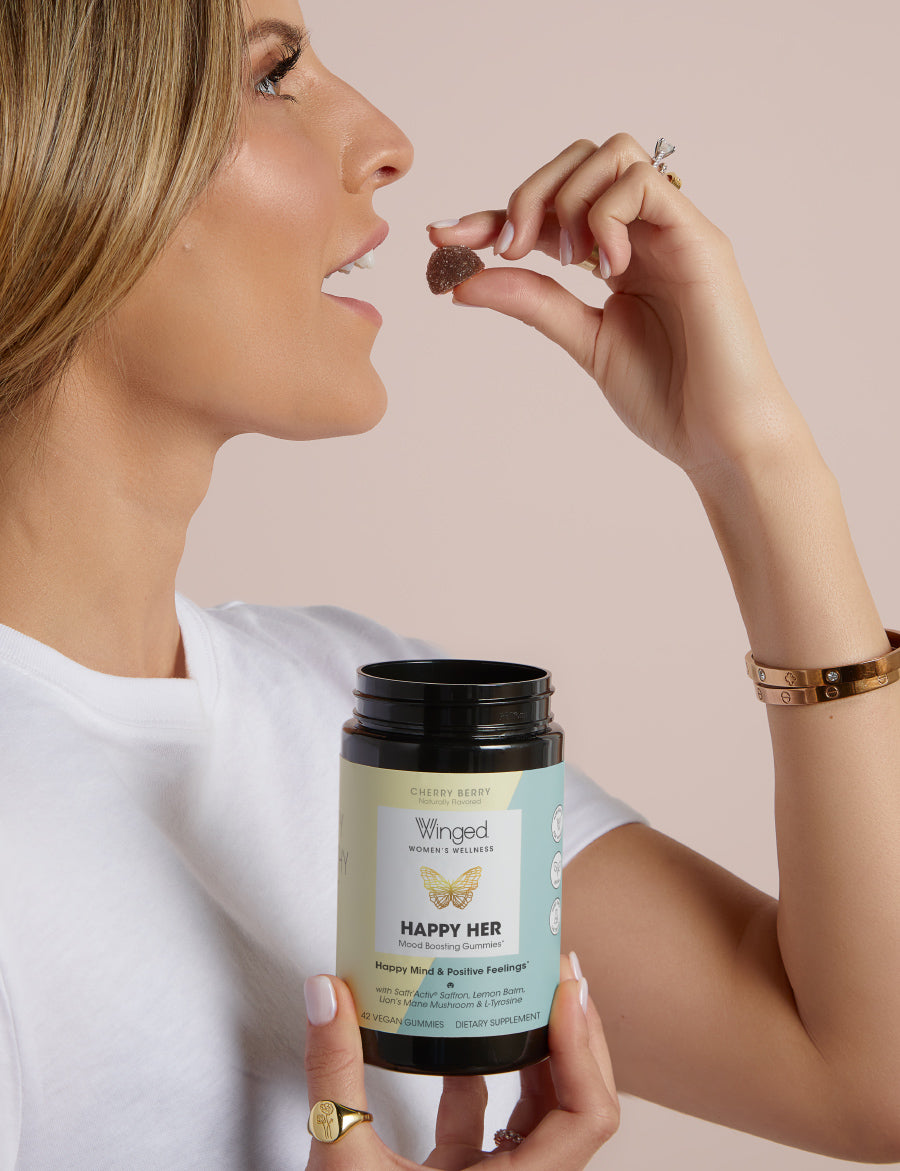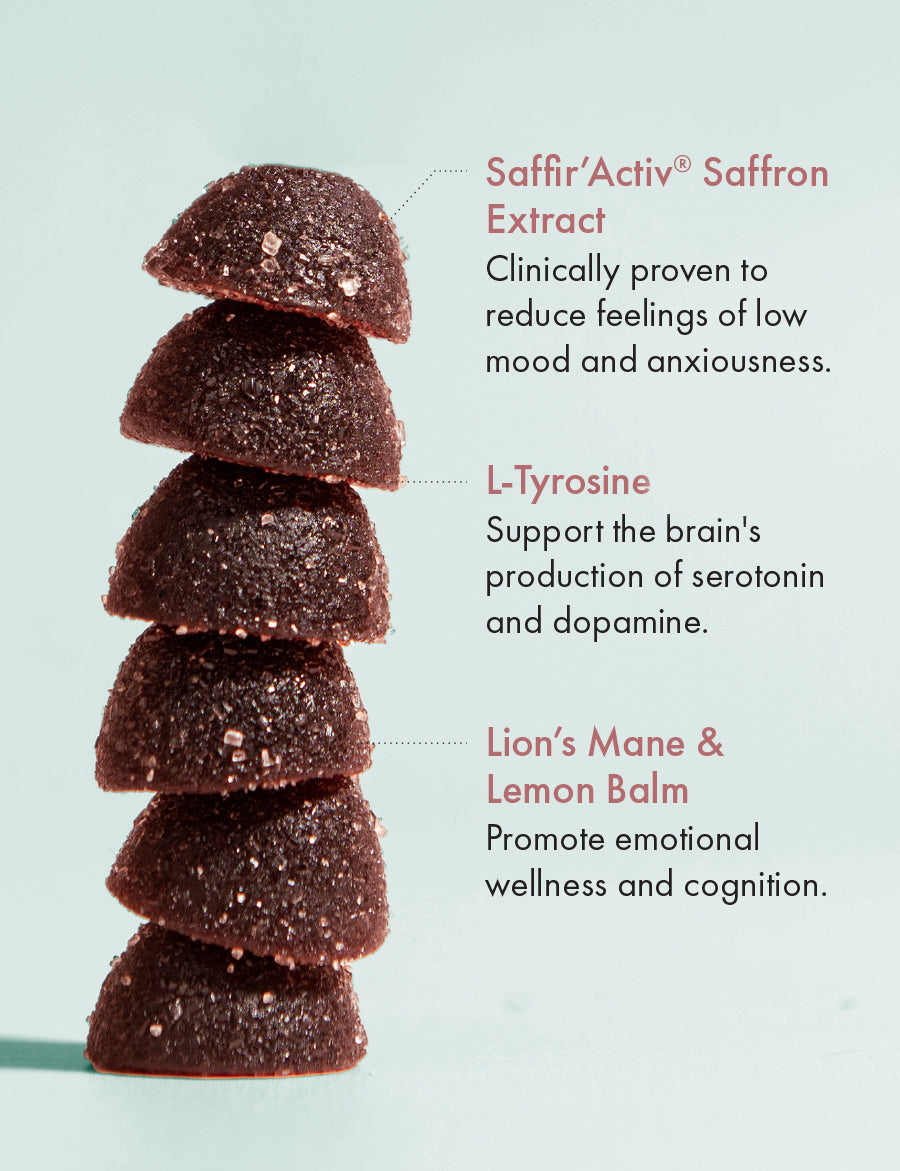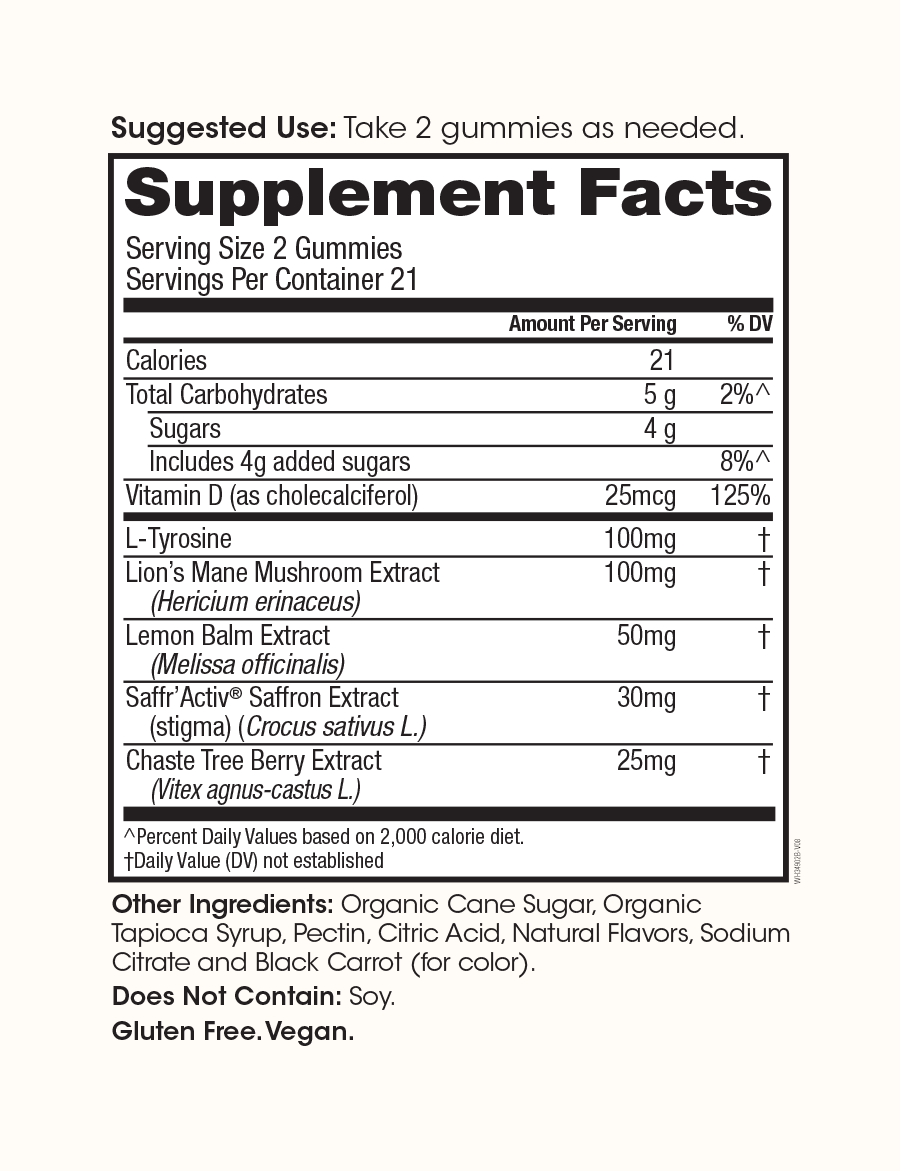 Happy Her Mood Boosting Gummies
reduces feelings of low mood and anxiousness
21 Reviews
Based on 21 reviews
Happy Her contains clinically studied Saffr'Activ® Saffron Extract, which has been proven to reduce feelings of anxiousness and low mood at this 30mg dose by supporting an increase in serotonin levels. Additionally, Saffr'Activ® Saffron Extract elevates dopamine levels in the brain. Dopamine production is further supported by the inclusion of the amino acid L-Tyrosine.
The adaptogens Lion's Mane and Lemon Balm are included to support the body's resistance to stress. Lion's Mane works to support overall cognitive health and neurotransmitter function to promote a positive mood, while Lemon Balm is believed to support GABA function in the brain to promote a sense of calm.
Chaste Tree helps balance female hormones throughout a woman's cycle to modulate any potential impact on mood.
Happy Her offers a unique formula that addresses a variety of factors that may impact mood and overall happiness.
Ingredients: L-Tyrosine, Lion's Mane Mushroom Extract, Lemon Balm, Saffr'Activ® Saffron Extract, Chase Tree Berry Extract, Vitamin D.
Other Ingredients: Organic Cane Sugar, Organic Tapioca Syrup, Pectin, Citric Acid, Natural Flavors, Sodium Citrate, Black Carrot (for color).
Size: 1 Bottle of 42 Gummies (21 servings)
Take 2 gummies as part of your daily routine.
Some benefits will be felt immediately, but Happy Her requires a "loading period" to experience maximum effects.
Give yourself at least 30 days of continued use to experience the full effects. We promise it will put a smile on your face 😊